Product was successfully added to your shopping cart.
5
Product was successfully added to your compare list.
5
Product was successfully added to your wishlist.
5
Michael Anastassiades was honored with the prestigious award for the poetic light geometrics of his Arrangements, while, almost sixty years after its creation, the timeless and ingenious Arco lamp by the Castiglioni brothers was celebrated with the Product Lifetime Achievement Award, introduced this year.
Read More
Portable model from the In Vitro collection, by Philippe Starck for Flos. News from Flos.

The miracle come true. This is how Philippe Starck presents his new collection for Flos: In Vitro.
Outdoor luminaires made of bronze or silver aluminum in different models: ceiling, wall, floor, and portable. «The collection of outdoor lamps designed for Flos is a small miracle. The spotlight has always been protected by a glass globe. Today, this disappears in favor of the light. It is the poetic and surreal idea of dematerialized architectural lighting and the memory of the space occupied by light ", says Starck. Nice words from this creator and visionary, who, alluding to dematerialization, highlights the essence of the object with an eye toward a creation closer to man.
ISLA is a collection made up of three armchair modules that can be combined independently or comprehensively to generate 'a unique archipelago' in each space;
They are versatile and irregularly shaped pieces, ideal for use outdoors.

Read More
A round surface that calls you and when you touch it, it ignites causing an eclipse effect between it and your body.

Something magical to decorate our bedside tables, the entrance furniture, the TV sideboard or the study table: a crystal ball.
---
The new Marset table lamp invites you to interact with it. A round surface that calls you and when you touch it lights up

It can be a different gift. The Marset Bolita Lamp is something more than an object, it has something human about it.

Florian and Sebastian's idea from the Kaschkasch studio was to design a lamp in which the process of modulating light was done mechanically and not electronically.

A technologically innovative design that claims the sense of touch.
---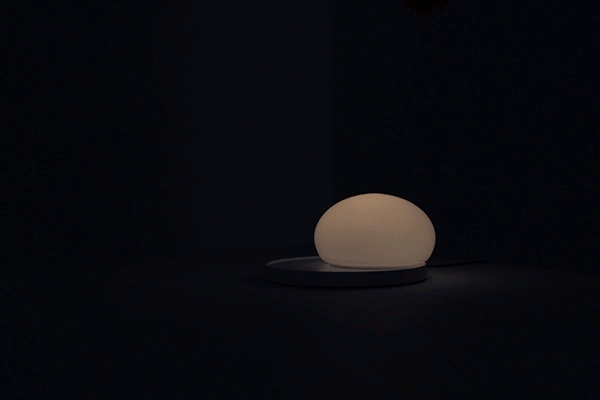 Marset's Bolita seduces just getting close to her
If you also want to touch it! Contact us
---
Armadilo armchair, designed by Mut Design
After the NAUTICA rocker and the TWINS armchairs, the MUT Design studio now proposes ARMADILLO, the new chair created by EXPORMIM that combines beauty, Mediterranean essence and the fine craftsmanship so typical of the Spanish brand.
salone-del-mobile-milano-2020-armadillo-armchair-expormim

ARMADILLO armchair | MUT Design | EXPORMIM
Made of natural, peeled and stained rattan - a material typically associated with classic outdoor furniture - ARMADILLO is the reinterpretation of the papasan chairs that became so popular in the middle of the last century.
Salone-del-mobile-milano-2020-armadillo-expormim
Simplicity and attention to tradition characterize this new product that pays tribute to the work of master craftsmen who still bend and sand the rods by hand. With its low and visually transparent silhouette, ARMADILLO is light to the eye and is characterized by its stability and comfort.
LIZ outdoor sofa and armchair. Designed by Ludovica + Roberto Palomba
LIZ outdoor sofa and armchair. Designed by Ludovica + Roberto Palomba
Designed by Ludovica + Roberto Palomba, this outdoor collection pays tribute to the sensual and captivating forms of the cinema icon Liz Taylor and the style of the 50s. The way in which the flexible fabric is spread over its metallic structure in the form of tube, creates lines and transparencies, generating a play of light and shadows.
Outdoor lounge chair LIZ | Ludovica + Roberto Palomba | EXPORMIM

This collection, which includes an armchair, a sofa and an XL armchair, offers multiple opportunities for personalization through a wide variety of fully compatible technical fabrics for outdoor use.
FRAMES dining chair and armchair. Design by Jaime Hayón

In 2014, Jaime Hayón launched the FRAMES room divider, the first piece in a new collection created for EXPORMIM. 4 years later, it has been extended to include a new chair and a new dining room chair, conceived for small and cute spaces, along with a low chair. With their peeled and stained natural rattan structure, a material used in handmade furniture for centuries, the chairs exude authenticity and a modern approach to tradition, changing the perception of how rattan can be used.